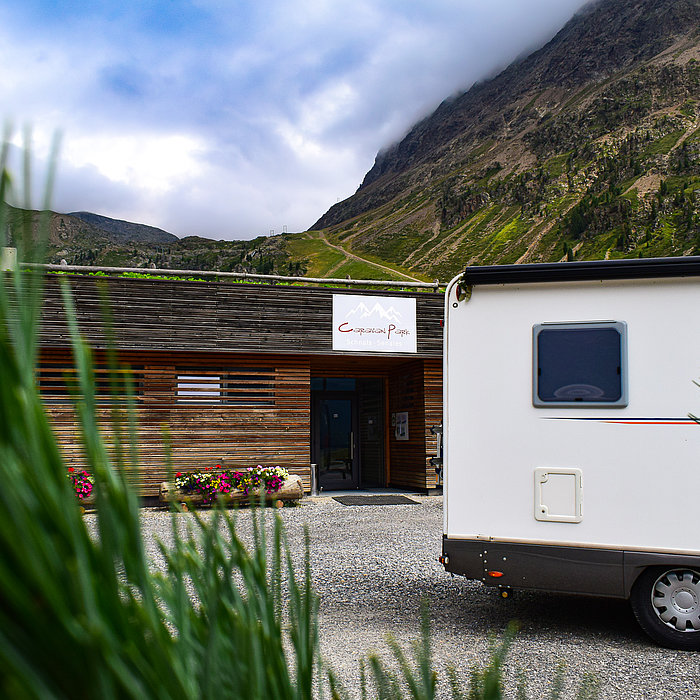 PRICES AT THE CARAVAN PARK VAL SENALES
Pitch prices and inclusive services
1st July - 3rd October 2023 €30 per day/vehicle

3rd October - 24th December 2023 €25 per day/vehicle

25th December 2023 - 7th January 2024 €35 per day/vehicle
7th January - 2nd February 2024 €30 per day/vehicle

3rd Feburary - 24th February 2024 €35 per day/vehicle

25th February - 15th March 2024 €30 per day/vehicle
16th March - 7th April 2024 €35 per day/vehicle
Included in the price per pitch are electricity consumption and persons on board. Dogs are free of charge.
Washing room with washing machine and dryer
Washing cycle: € 6,00 - Dryer: € 3,00
Included in the price are
Use of the sanitary building of the Caravan Park with showers and toilets, washing-up room, laundry room, water supply and disposal, waste and recyclable material disposal
Gas
Sale of gas cylinders
All prices incl. VAT
Extension of the booking (Attention! The QR code cannot be extended)
Please proceed as follows:
Leave the Caravan Park with the motorhome before the booked expiry time.
Make a NEW online booking
Drive your motorhome as close as possible to the entrance barrier and validate the NEW QR-code, drive in and choose your pitch.